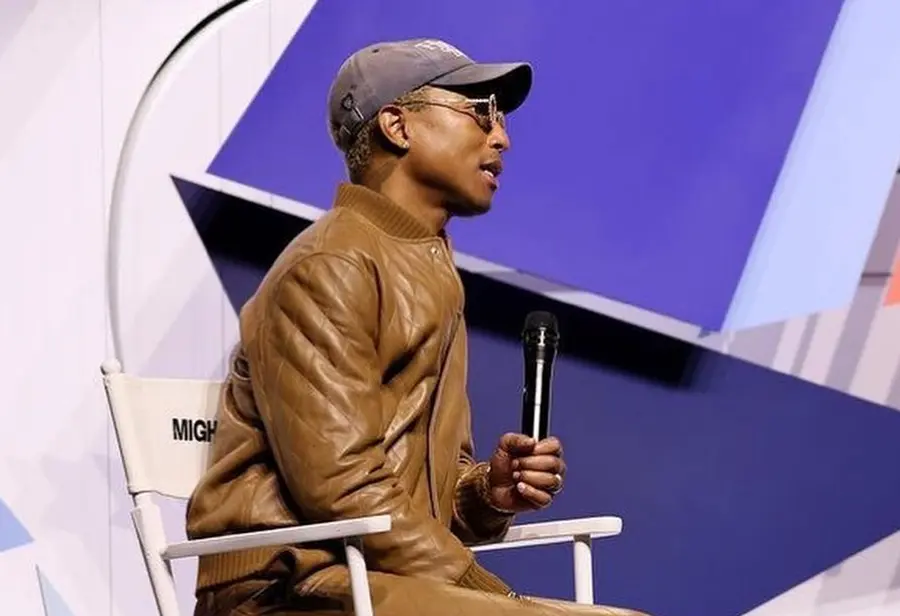 The collaboration between famous musician Pharrell Williams and Addy has continued for many years, bringing us many classic works.

The deepest impression left on players is that Fei Dong is very skilled at playing with colorful and solid colors, but recently Phi Dong changed his style to the past, showing off his retro temperament.

Yesterday, Fei Dong attended the new event wearing a brown look. The new Clover co-branded shoes on her feet attracted the attention of many players.




As you can see from this recent photo, it is a very classic Samba shoe shape. The simple retro look, plus the slender body, is versatile and durable.

The material is made of leather and suede together, and it has a good texture performance.

The original" Samba on the side of the shoe was" changed to the" word" Human race, which highlights the co-brand status in a low-key manner, and also shows a hint of refinement.




The color scheme is mainly white and gray, and the three-bar logo is shown in black. The three colors are very simple to match.

The raw rubber outsole adds a touch of retro style to the whole pair.




Fei Dong also had a very bright look on the day. The leather jacket and leather pants were all from  Ernest W. Baker and this figure really made people unable to take their eyes off.



Pic via: le.syndrome

Unfortunately, the new pair of co-branded shoes from the Philippines is currently not on sale Information released, interested friends may wish to continue to pay attention to follow-up reports.
238974
0
0
cookie-check
They're all asking what kind of shoes Phi Dong wears?! Clover's new joint name revealed in person!