Dunk continues to be very popular, and Nike continues to bring new co-branded products around this shoe model!
Dunk Low, created by the skateboarding team Skate Like a Girl and Nike SB, which was previously revealed, has recently revealed the exact sale information!
The shoe model uses a three-color structure of beige, burgundy, and light red in a color hierarchy.
The choice of fabrics is also very rich. The majority of the shoe body is made of fleece, while the tongue and lining are made of corduroy, which can be said to have an extraordinary texture.
The letters Swoosh and A Girl are reversed on the tongue of the shoe. If you take a closer look, the brand words Skate Like a Girl are also marked on the shoelaces, showing a lot of fun One side.
The heel also changed the Nike lettering pattern to match the Skate Like a Girl font.
Then, an embroidered logo with hands hugging each other around the heel shows the concept of skateboarding without fear of challenges.
Finally, the comic on the insole created a scene of a girl playing skateboarding, and this approach closely intertwined with the theme of the shoe model.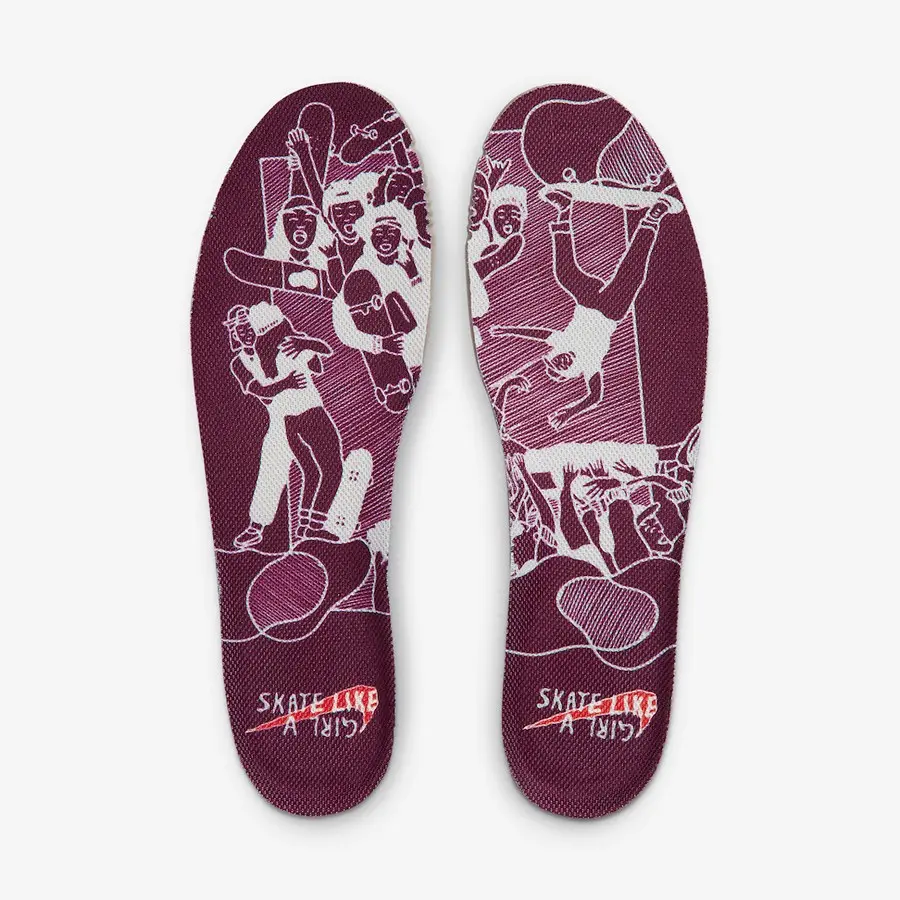 It is reported that this pair of co-branded shoes, Skate Like a Girl x Nike SB Dunk Low, is expected to go on sale on October 17, at a price of $130 US dollars. If you like it, please keep an eye on our follow-up reports.
Skate Like a Girl x Nike SB Dunk Low
Item Number: DX4589-600
Sale Date:
10/17 Sale Price: $130
237252
0
0
cookie-check
RepsFinder Excellent texture! The date for the joint sale of Skate Like a Girl x Nike SB has come to light!