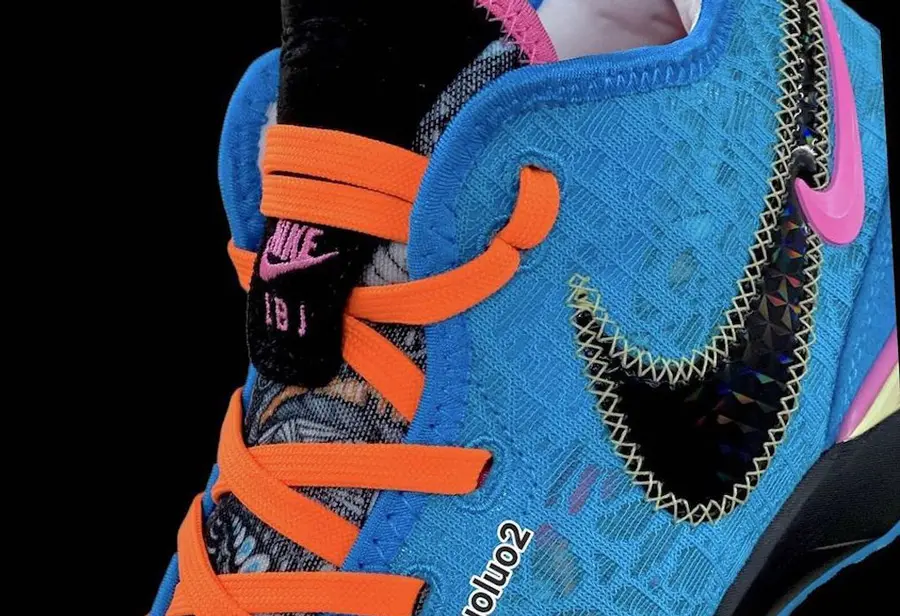 With the beginning of the new NBA season, superstar LeBron· James also ushered in his 20th season. Although the Los Angeles Lakers did not perform well in the first few games, "Zhan Huang", who is nearly 40 years old, still contributed to us One amazing performance after another.

In addition to his amazing performance, James's boots are the focus of every fan's attention. LeBron 20, which appeared some time ago, can be said to have gone out of the limelight, and the level of attention and buzz continues to soar.

You need to know that Nike will accompany the sale of James Shodai's signature shoes to launch a new pair of branch shoes similar to the previous "Envoy" series or "Warrior" series.

▼ LeBron

Soldier 14
, another line series soon The physical image of LeBron NXXT Gen came to light for the first time, and as soon as it came up, it was a "mandarin duck" color scheme!

The whole pair of shoes were made in orange and blue respectively, and the visual effect was very striking and furious.




The side body is complemented by refracted black Swoosh and pink Mini Swoosh accents to enrich body details.




The upper is made of fabric, combined with a huge mesh, so there is no doubt about its breathability.

The tongue is embellished with the LBJ lettering and the Nike logo, which highlights the exclusive status of the signature shoe.




Technically, you can see from the picture that the midsole is equipped with a Zoom Air cushion, but the exact configuration will not be known until later.




It is reported that the new Nike Zoom LeBron NXXT Gen" I Promise" will be on February 10 next year It officially debuted, and the sale price is $160 US dollars. Interested friends can continue to pay attention, and we will also report to you as soon as possible.

Nike Zoom LeBron NXXT Gen" I Promise"
Item Number: DR8784-900
Sale Price: February 10,
2023 Sale Price: $160


Pic via: kicksaluoluo2
238492
0
0
cookie-check
James's new shoes are here again! Can you stand the "Mandarin Duck" color scheme for the first launch?