American professional skateboarder Keith Hufnagel founded the street brand HUF in 2002 and celebrated its 20th anniversary this year. On this memorable day, HUF once again joined hands with Nike SB Bringing three pairs of brand new "city limited" Dunk Low.

This joint brand was revealed as early as May of this year, and it wasn't until October that they were officially on sale in HUF stores, and next week these three pairs of blockbuster shoes that we've been waiting for more than half a year will finally be officially met with everyone.




The format of this sale is different from the past. It uses a blind box format. The bag inside the shoebox is a disposable design and cannot be restored once opened. It includes two known color schemes and a hidden color scheme. Although they all have high value, you still have to get which pair you get By luck!




In terms of shoe shape, the most popular Dunk SB was chosen as a model, and the toe is embellished with the word HUF and a small Jewel Swoosh to highlight the joint status.




The heel is adorned with city silhouettes and the words "Keith Forever" to pay homage to the late director Keith Hufnagel.




The biggest highlight of the three pairs of shoes is the sideways double layer design. After cutting off the surface leather, you can see the fabric material with tie-dye, adding a touch of bright detail to the original simple body.




Currently, the brand new HUF x Nike SB Dunk Low will debut overseas on November 16. The sale price is $130 US dollars. At that time, domestic sales may be simultaneous. However, no specific news has come to light yet, so interested friends can continue to pay attention, and we will report on it for everyone as soon as possible.

HUF x Nike SB Dunk Low" San Francisco"
Item Number: FD8775-001
Sale Date: 11/16 (SNKRS)
Sale Price: $130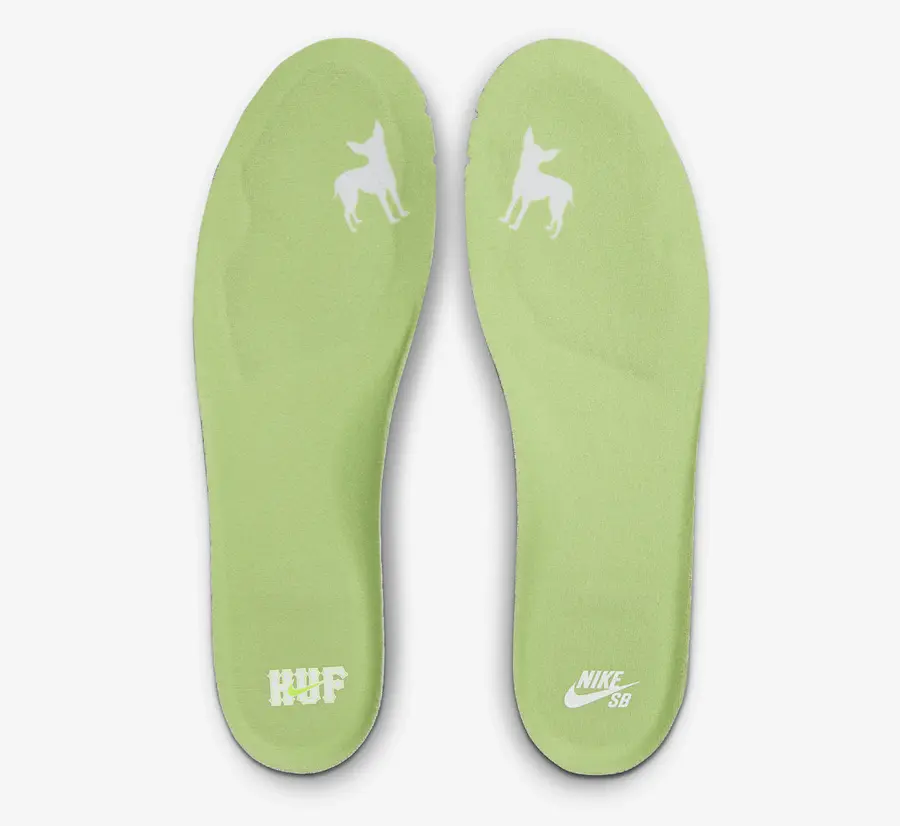 HUF x Nike SB Dunk Low" NYC"
Item No.: FD8775-100
Sale Date: November 16 (SNKRS
) Sale Price: $130




HUF x Nike SB Dunk Low" Wait, What!? "
SKU: FD8775-002
Sale Date: October 2022 (F&
F) Sale Price: $130



Pic via: Private Selection
238615
0
0
cookie-check
It's finally here! After six months of waiting, HUF x Dunk SB will debut next week! It's still in the form of a blind box!